To reach My Profile log into your account at https://satellitephonestore.com/login
My Profile lets you view your orders, update credit cards, change passwords, set usage allowance notifications, and more.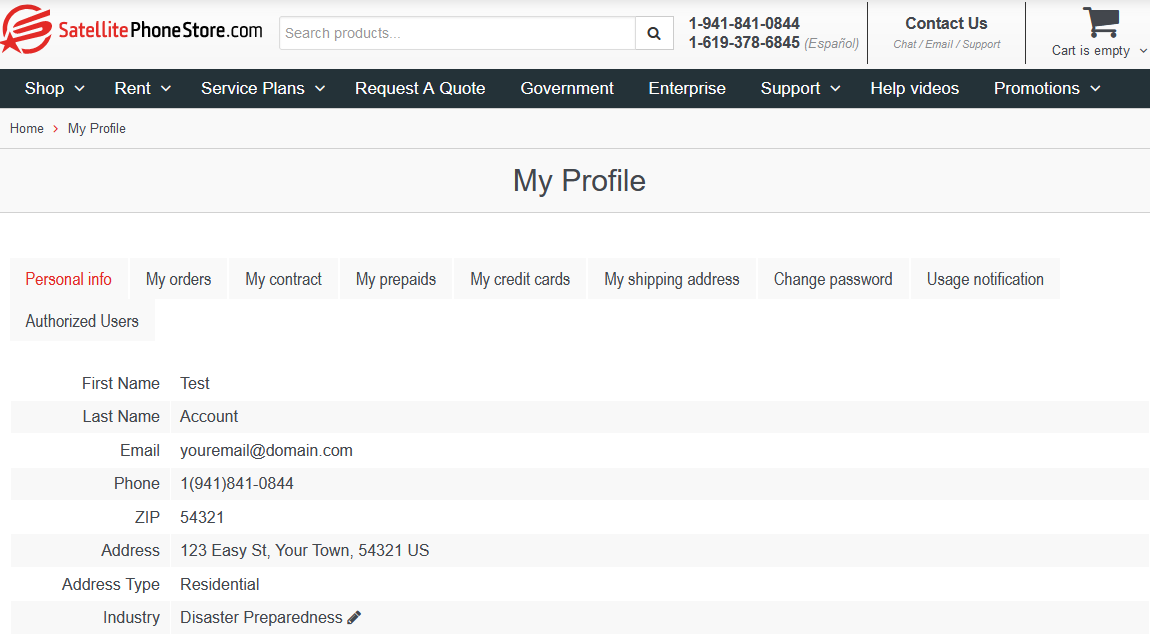 My Orders
Allows you to view your order details by clicking on the order #. You can also retrieve the Invoice at the far right.

My contract
View information on all of your devices.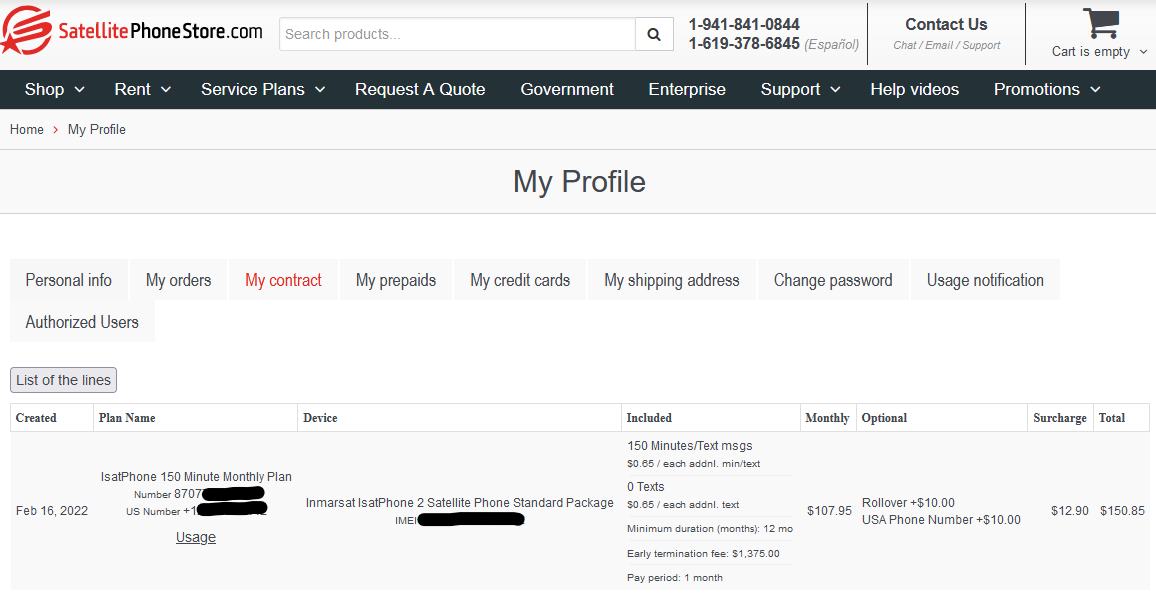 My prepaids

My credit cards
You can add additional credit cards and edit the default card used for monthly payments.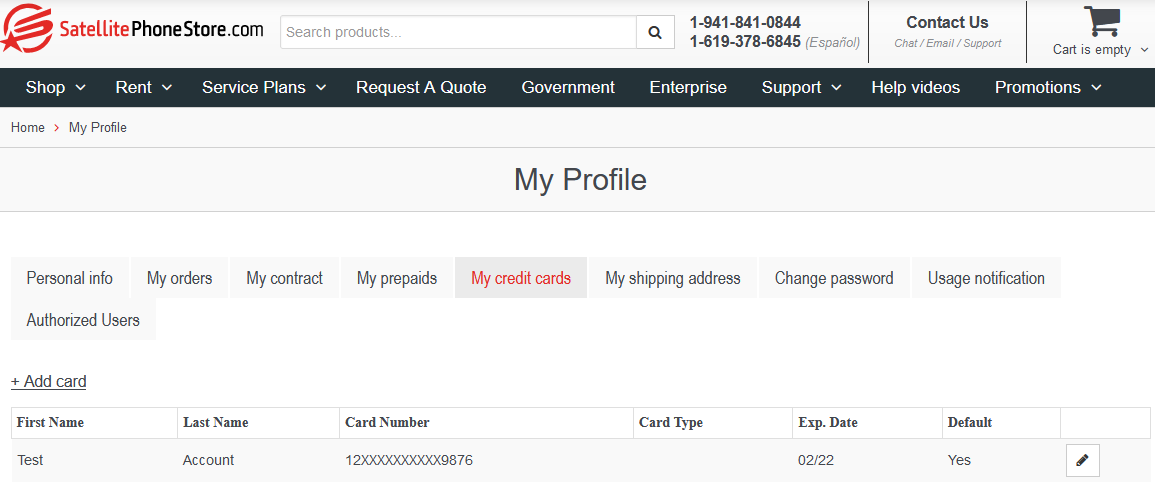 My shipping address
Add, update, or remove your shipping addresses. Also, select your default for future shipments.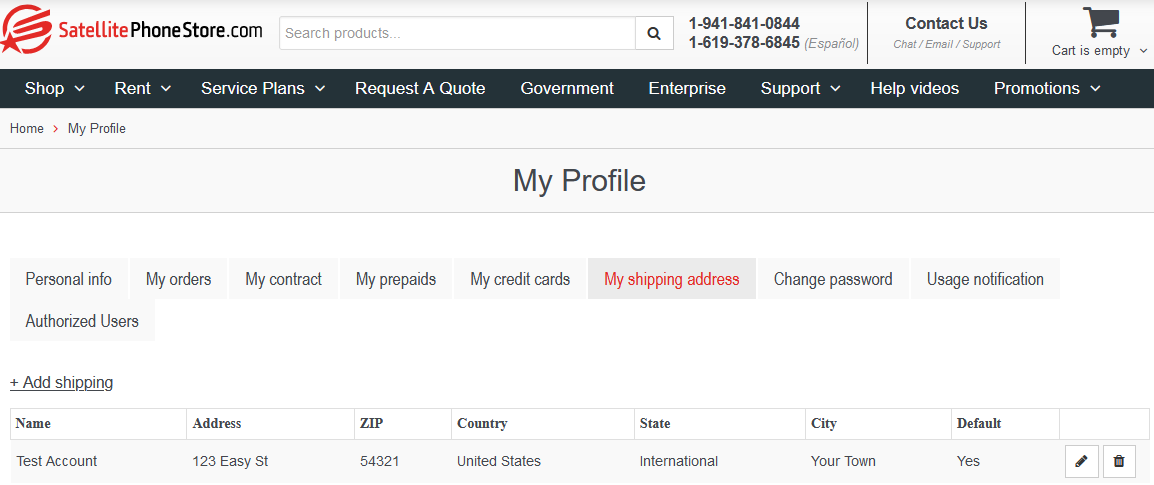 Change password
If you would like to change your password to something new.
Usage notification
Allows you to receive an email or text message when you reach a set amount of use. Enter the email to receive the alerts in the Usage Alarm Email field.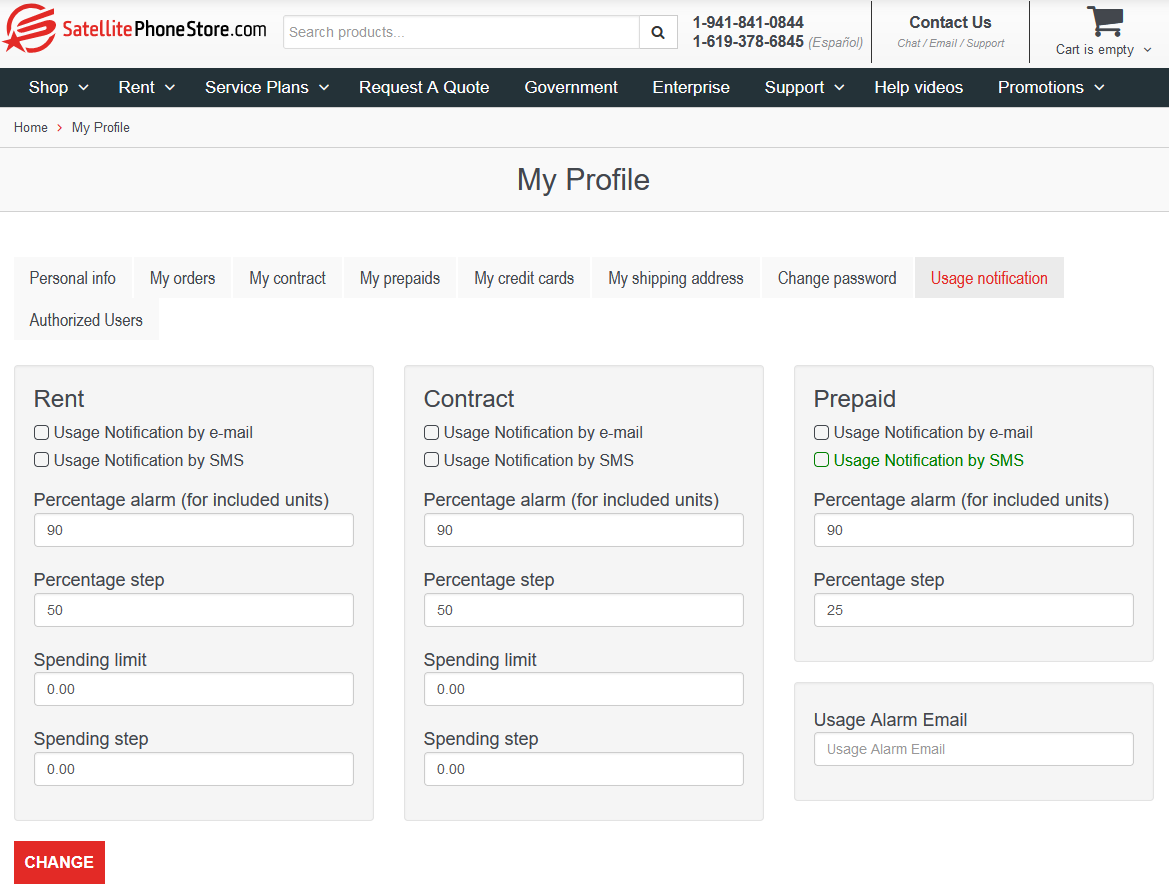 Authorized Users
Add a co-worker, spouse, or family member as an Authorized User to your account.